Accreditation / Trade Bodies / Business Links
What is Checkatrade?
When you need work doing around your home, finding reputable tradesmen can be difficult. Can you really trust them? Checkatrade is a free service that gives you the background information you need to make a confident decision.
We offer you a directory of trades and services who have been vetted to our high standards, for example by verifying their insurance, qualifications and professional memberships. Not only that, but we also monitor their work on an ongoing basis by collecting feedback directly from their customers.
Since 1998 we have collected 804,007 customer reports which give you the facts about the strengths and weaknesses of our listed companies. You know what you are getting. Recommendation, reputation, and a standard you can trust.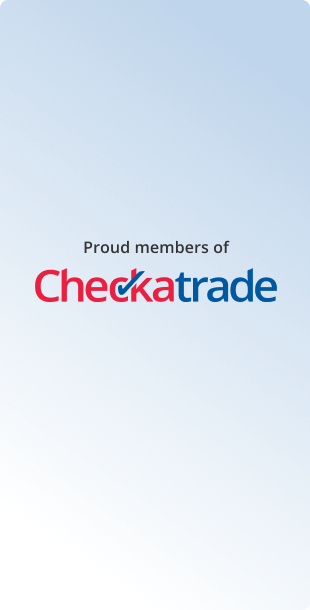 NICEIC Domestic Installer Scheme
Membership No. D113539
http://niceic.com/

NICEIC is the UK electrical contracting industry's independent voluntary body. We offer leading certification services, Building Regulations Schemes, products and support to electrical contractors and many other trades within the construction industry. Over 25,000 contractors are registered with us and take advantage of our products and services.
NICEIC registration not only demonstrates to customers and specifiers your skills and professionalism, it also gives you peace of mind that our products and services are the best in the industry.
NICEIC Head Office:
Warwick House
Houghton Hall Park
Houghton Regis
Dunstable LU5 5ZX
Tel: 0870 013 0382
Fax: 01582 539090

Trustmark
Government Endorsed Standards
http://www.trustmark.org.uk/
TrustMark is a quality mark which operates a framework under which 30 plus scheme operators work in the RMI (repair, maintenance and improvement) sector, including trade associations, local government trading standards teams, and independent scheme operators. These schemes are approved to carry the TrustMark logo and recruit reputable and trustworthy tradesmen. This enables the TrustMark scheme operators to promote improved RMI sector standards, and tackle related issues such as better enforcement. All of these scheme operators are audited annually by TrustMark, to ensure processes, standards and complaint procedures are being maintained.

If a firm displays our TrustMark logo you know that we have approved and inspected the firm through one of our scheme operators and found that the firm meets the required Government endorsed criteria. 
City & Guilds
17th Edition
Requirements for Electrical Installations BS 7671: 2008
What are the qualifications about?
This Certificate ensures you are up-to-date with the latest industry regulation on wiring and the safe use and operation of electrical equipment and systems.
It covers the 17th edition of the IEE Wiring Regulations, which came into force in June 2008. These regulations are recognised by the British Standards Institute as a British Standard (BS7671).
Who are they for?
If you're a practising electrician, you must comply with the regulations for electrical work - this Certificate helps you do that.
If you were certified for the previous edition of the IEE wiring regulations (which came into force in June 2001), you can take a one-day refresher course. If you are a newly qualified electrician or have not achieved a qualification against the last amendment or the 16th edition, you'll need to do the full course.